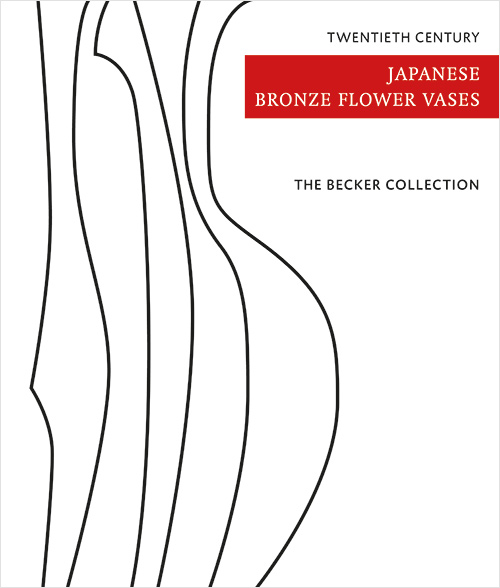 The Becker Collection – Twentieth century Japanese bronze flower vases
This book contains the private collection of twentieth century bronze flower vases compiled by Ton and Mies Becker, both retired medical specialists van collectors of Asian art.
With the introduction of Buddhism in Japan in the sixth century, bronze containers for flowers to be placed on the altar became important religious objects. In the fifteenth century the Buddhist monk Senno Ikenobô founded the art of flower arranging, which started what nowadays is known as ikebana, the traditional Japanes way of floral art.
Presently only the Ikenobô ikebana school still uses bronze flower vases, while all other ikebana schools use other materials like ceramics and bamboo. Following the Meije restauration (1868-1912) the Japanese art world was confronted with Western art styles, in particular the Art Deco movement. The twentieth century flower vases in this collection show a variety in shape and style, in part based on traditional Buddhist temple style vases and in part on the streamlined and geometrical style of the Art Deco movement, albeit often with a distinct 'Japanese touch'.
A few introductory essays provide some background information about 'bronzes in Japanese culture', 'the patination of flower bronzes' and 'the tomobako (storage box)'.
The catalogue of the vases is arranged according to the bronze worker and presented in alphabetical order in the traditional Japanese way, i.e. the family name first, followed by the given name.
All vases are shown together with their tomobako -if available- and with their signature or seal. Brief biographical data are included once available.
Authors:
Ton en Mies Becker
Graphic design:
Studio Gijs Dragt
Size: 24 x 28 cm
Hardcover, 168 pages
120 illustrations in full color
ISBN 9789062168422
€ 32,50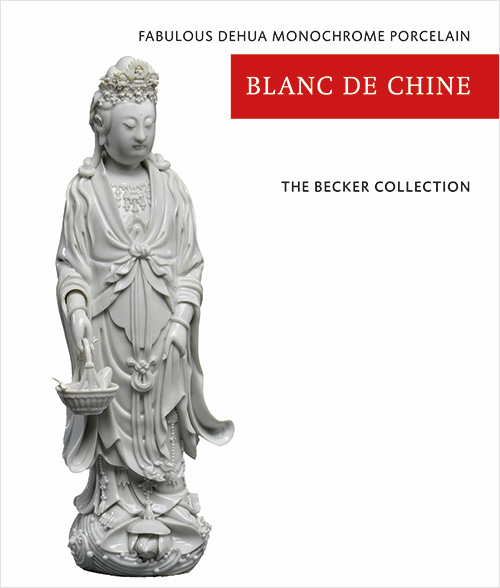 The Becker Collection – Blanc de Chine
This book contains the private collection of Blanc de Chine, monochrome porcelain from Dehua, collected by Ton and Mies Becker, both retired medical specialists and collectors of Asian Art.
For many centuries the Chinese and Western elite adored the monochrome white porcelain wares made in Dehua, a district in the province of Fujian, bordering the south-easterly coast of China. The appeal being based on the combination of beautiful crafting and an aesthetic creamy glaze. It is this appeal which the authors experienced as an irresistible charm and the urge to start collecting this particular porcelain.
A number of short essays has been included, not intended as an all-embracing academic account, but rather as introductory notes for those who develop an interest in collecting Blanc de Chine porcelain. These include considerations about the "whiteness" of Blanc de Chine, the manufacture and main design categories of Blanc de Chine and the export to Europe. The catalogue of the collection is organised according to the main design categories and consists of photographs of each object, highlighting details if desired, a brief description of each item and explanatory notes to provide information about particular items that may need additional clarification, as well as the date of acquisition and provenance.
Authors: Ton en Mies Becker
Graphic design:
Studio Gijs Dragt
Size: 24 x 28 cm
Hardcover, 120 pages
80 illustrations in full color
ISBN 9789062169450
€ 29,50